Let us create the perfect schedule for your team.
Introducing
What's My Job Today

, an affordable, full-featured online calendar that allows your Team Members to request, schedule, and swap assignments. Add events to the calendar yourself, or allow our ScheduleMaker Service to create an optimal schedule for your Team that honors time off requests, obeys your customized scheduling rules, and keeps the number of shifts equal for everyone. Scroll down to learn more, and revolutionize your schedule-making! View our pricing plans here.
---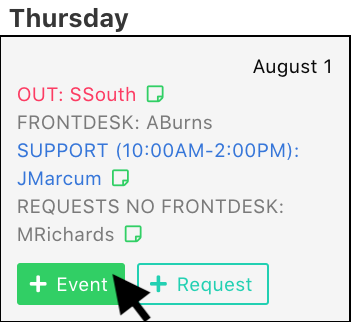 Request, Schedule, Swap
What's My Job Today

allows you to create different jobs or events (including time off events) that your team members can request, add to the calendar, or swap, depening on the permissions you set for each job. Team members may also request NOT to have a particular job on a particular day. Team Managers can assist with approving/denying any requests/swaps and assign team members to cover other team members that are off (or who have jobs that require coverage). Need to add a large number of events to the calendar all at once? QuickAdd and QuickRemove allow you to edit the calendar with just one click!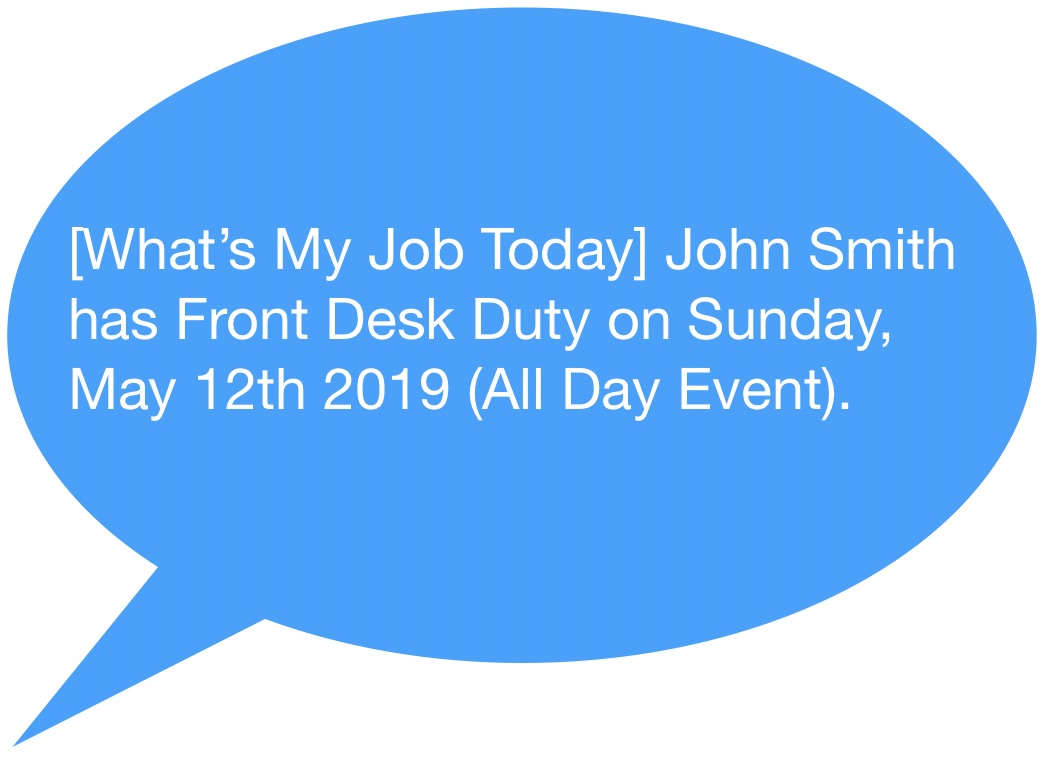 Automatic Reminders
We live in a complicated world, and it can be difficult to keep track of all the tasks we have to do every day. Team Members can choose to receive text and/or email reminders about events they have scheduled for today or tomorrow. Team Managers can add Announcements that will be sent out to all Team Members (for example: Office Closed Today).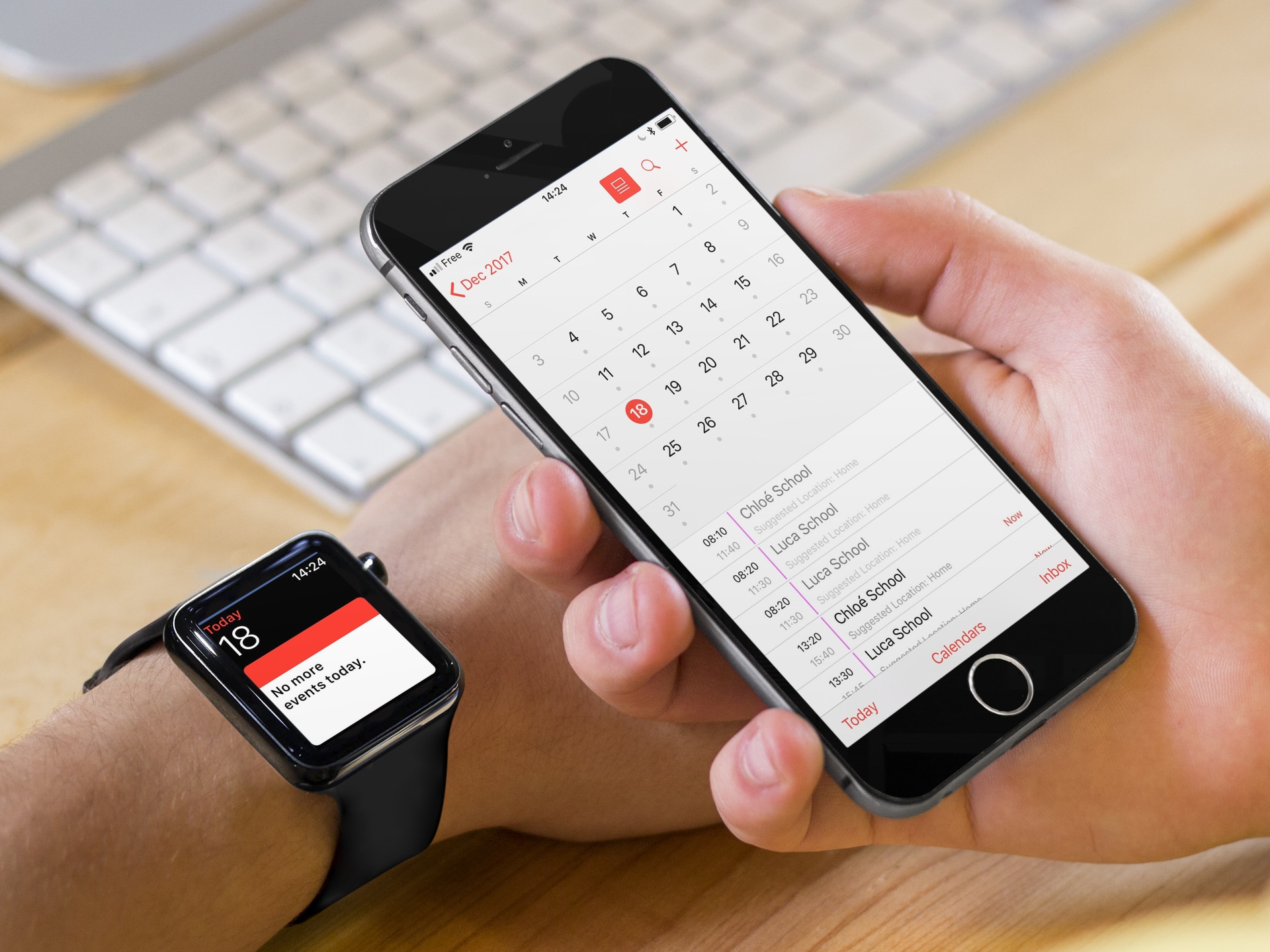 Sync to Everything
What's My Job Today

automatically maintains Internet Subscribed Calendars (.ics files) for each team member, so team members can sync their schedules with their smartphone or computer. You can also easily generate a PDF file of the entire team's calendar, customized to display only the team members and jobs that you specify. This PDF file can be emailed out to your team (for those of us who like a hard copy!).
---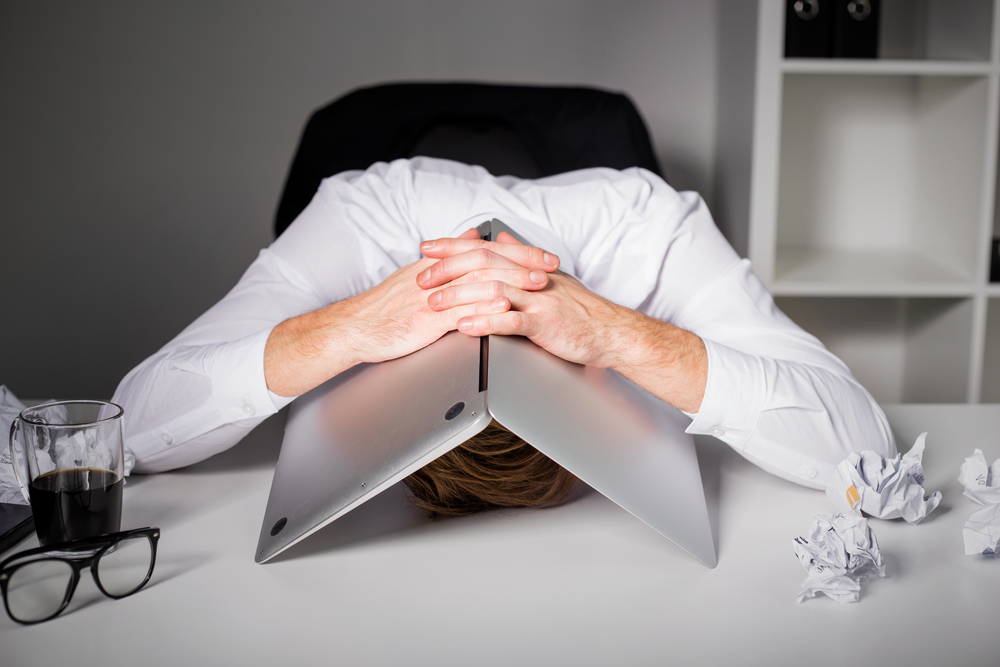 ScheduleMaker. End the exasperation.
Are you tired of spending countless hours creating schedules? Introducing ScheduleMaker, a technology that will create your Team Schedule automatically. Our team will work with you to create ScheduleMaker Rules (do not assign job A within x days of job B). When your team is ready, we will create an optimal schedule that fairly distributes shifts, obeys all of the rules you set, and accounts for all of the requests from your team members. You will be able to analyze the proposed schedule on a separate web page and/or excel file. You can send the proposed schedule to your team for approval if you wish. When you are satisfied with the results, we will transfer the schedule to your calendar and send you a PDF file which you can email to your team. Learn more about ScheduleMaker by clicking here.
Contact Us to get a quote from one of our Scheduling Experts for a solution that will meet your team's needs.
---
Practical Examples
Work Shift Scheduling: Johnny Appleseed manages a restaurant with 30 waiters/waitresses who typically work a breakfast shift (6AM - 10AM), lunch shift (10AM - 2PM), or dinner shift (4PM - 10PM). Johnny creates three Jobs on the online calendar: BREAKFAST, LUNCH, and DINNER. Each month employees enter in their time off requests, and our ScheduleMaker Expert uses proprietary computer algorithms to create an optimal schedule for the team, with each employee having an equal amount of shifts over time. Employees are not assigned shifts when they are out or have another shift that day, and shifts are spread out with as much time in between shifts as possible. Using Staff Requirements, Johnny is able to specify that he needs 5 waiters/waitresses for the breakfast shift, 5 waiters/waitresses for the lunch shift, and 10 waiters/waitresses for the dinner shift. Johnny can also increase the number of staff required on weekends. The new schedule is sent to Johnny for approval each month, and he is able to edit and then email the employees a PDF "hardcopy" as well as the online calendar which is synced to their smartphones. Employees are allowed to swap shifts online with or without approval from the Team Administrators or Managers. Johnny can also add in Jobs for the cooking, cleanup, and receptionist duties, with their own breakfast/lunch/dinner shifts ("BREAKFAST COOK" job, for example).
Time Off Management: Samatha Smith is the administrator of a busy medical practice with 20 medical assistants. She needs an easy way for the assistants to request time off.

What's My Job Today

allows Team Members to enter their requests into a full-featured online calendar. Samatha and a few other appointed Team Managers can approve or deny these time off requests and assign other Team Members to cover the medical assistants who are OUT. Team Members get email and text message alerts when they are assigned to cover someone else. Everyone can view the schedule online or sync it to their desktop or mobile device.
Immediate Request Response: Jane Doe manages the IT Helpdesk/Computer Support Division of a large company. Clients that have computer issues will typically call her to schedule on-site IT Support visits, and this is generating a large amount of phone calls.

What's My Job Today

allows Jane to set up an online calendar where clients can request an appointment on the calendar (and they can choose a time when no one else has an appointment). With Text Alert Duty, Jane (or another Team Manager) receives a text message at the moment when the request is entered. She can approve or deny the request, and the client is sent an immediate email response.
---
Testimonials
"What's My Job Today saves the day! Our company had a large scale project we had to schedule with various staff, job duties and availability. The task seemed daunting. However, when we learned about What's My Job Today, it was the solution we were looking for. The program scheduled all our staff FOR us, taking into account time off requests and availability, also making the hours and shifts equally disbursed. It saved so much time and frustration. The easy to use interface, prompt and friendly customer service were superior. We especially liked the reminders via email and text so everyone knew where to be and when. The staff found it easy to switch shifts if needed, and we could make it customized to our program and needs. We will never go back to the old way again- well done What's My Job Today! You have your finger on the pulse of employees' scheduling needs and lightened the employers' administrative burdens. We highly recommend!"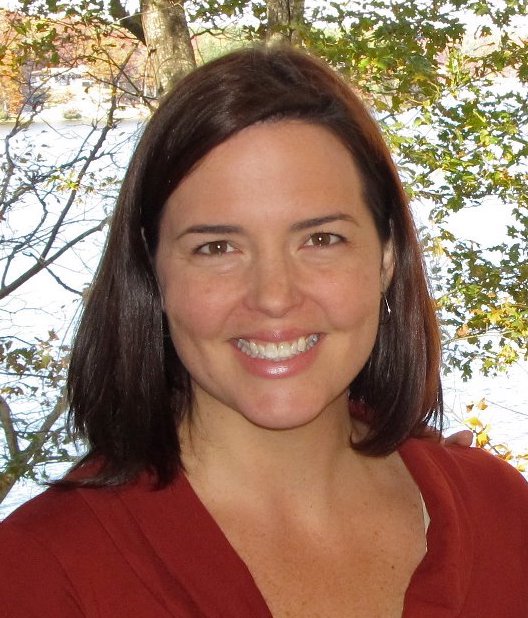 - Meghan Stubbs, Program Manager, Didlake Inc.
"The What's My Job Today software has been a game changer for our scheduling needs. Trying to navigate all our staff's requested time off is like trying to piece together a very complicated puzzle. Before What's My Job Today, it would take hours to complete the team's calendar. Now, the workflow is streamlined, and the once very complicated process takes half the time. I don't know what we would do without it!"
"I highly recommend this program! The ease of requesting and approving time off is very efficient. The simplicity of just a few clicks saves time in managing requests. The program is streamlined for all staff members to access so no more worrying about paper requests and lapses in coverage. The system also provides accountability by sending reminders to the staff member of time off and coverage details. I have not seen another program on the market that is this user friendly and easy to use."
---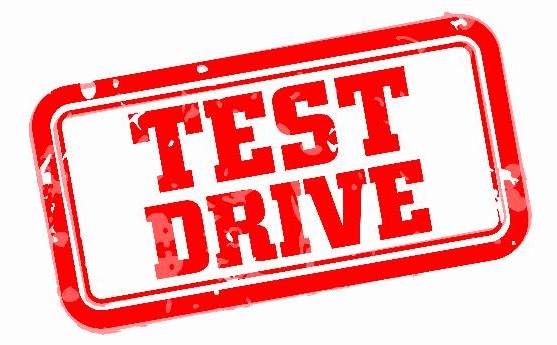 Take a Test Drive Today!
Would you like to view a demo calendar and explore all of the features of
What's My Job Today

for yourself? Click on the button below and fill out the form. You will receive an email with access to a Test Team.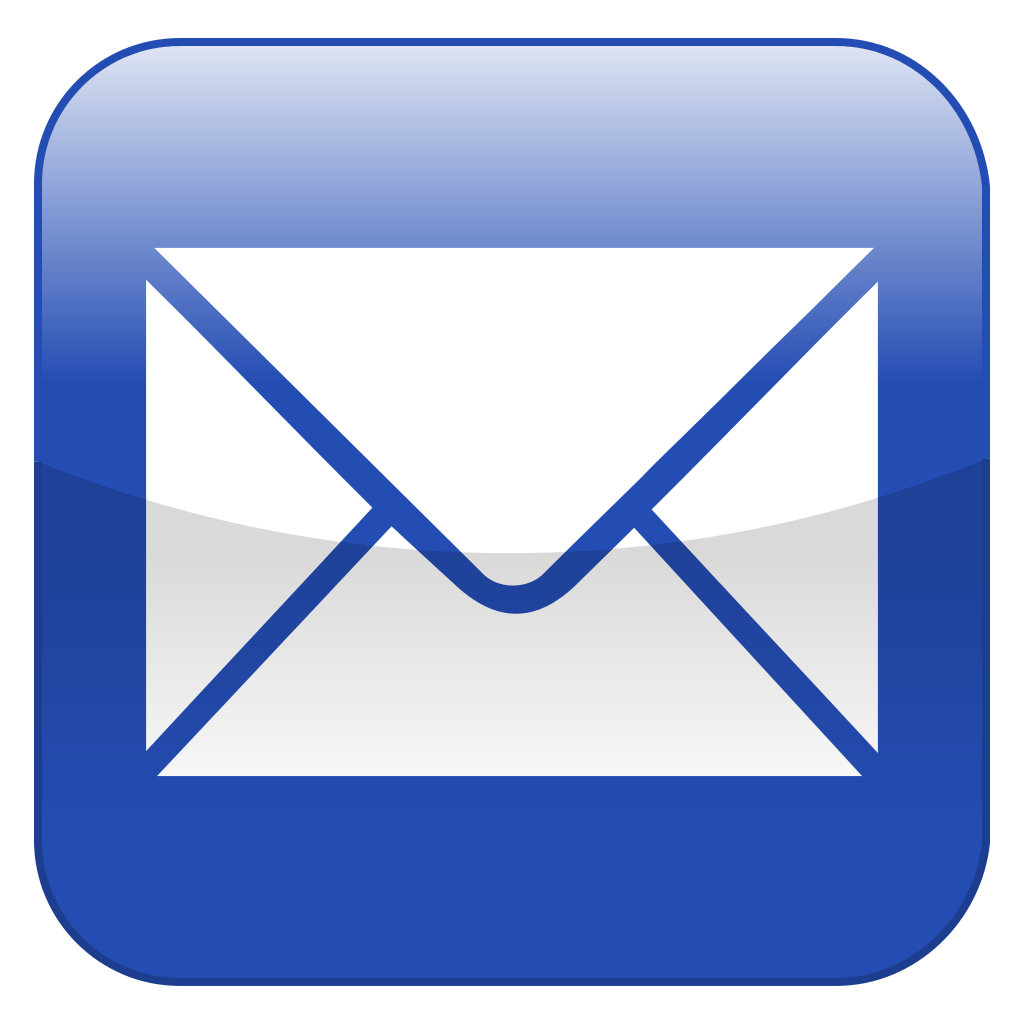 Tell Us What You Need
If your team needs a customized approach or help with setting things up, we are happy to talk with you about that and provide a quote. If needed, we can import excel/spreadsheet files and help you with all aspects of setting up your team. Click here to submit your request and we will be in touch soon!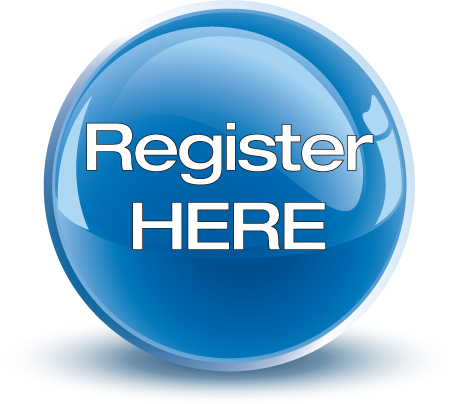 Create a Team
Please click here to view our pricing plans. To create your first team, click the button below to register in the Admin/Billing Console.
---